Asia-Pacific International University Church
Updates This Week
Church Articles
By Leandra Faith Remond, Communication Assistant, AIU Church    Dr. Youssry Guirguis, the Dean of AIU's Faculty of Religious Studies, delivered an inspiring sermon titled "Pharaoh Ants" during the Sabbath service on August 19, 2023, to the AIU Church congregation. ...
By Joy Kuttappan, Asst. Coordinator, AIU Church Communication In the smartphone-frenzy world, many of us don't have time to ponder on the saying, 'Health is wealth.' But taking a little time off from the 'frenziness' and planning the healthy matters for the new year...
Born to Bond: AIU Church Conducts a Webinar for Young People
Jun Amparo, (AY Adviser)
The International and Thai Adventist Youth (AY) conducted a webinar last November 6 and 13, 2021, for young people with the theme Born to Bond.  Dr. Sally Lam Phoon served as the resource person to discuss guidelines for Christian dating during the two consecutive Sabbaths. This seminar was the first collaborative effort between the International and Thai AY, with about 80 students from Asia-Pacific International University.
In her presentation, Dr. Sally emphasized that God created human beings to bond, and choosing a life partner is one of the critical decisions anyone could make. However, young people today are driven by worldly values such as money, achievements, and physical appearance when finding a life partner. Therefore, Dr. Sally reminded our young people to set boundaries and uphold Christian standards in dating and marriage relationships. In addition, students were given the opportunity to ask questions during the question-and-answer session.
Dr. Sally Lam-Phoon is the mother of two married daughters and grandmother of four. Since retirement six years ago, she has been working full-time to nurture two of her grandchildren in Singapore. Before her retirement, she has worked for 28 years in teaching and administration at the secondary and university levels in Southeast Asia, the U.S.A., and Hong Kong. Her last appointment was in South Korea, where she traveled extensively for ten years in the Northern Asia Pacific region as the Children's, Family & Women's Ministries Director.
Our Facebook Posts
GIVE
We choose to respond because we first encountered a loving God who creates us and meets all of our needs. We respond in a variety of ways, including pooling our resources. At AIU, giving and sharing means taking care of one another's needs so that our church community, our neighborhood, and the world as a whole can thrive. Please send your offering via bank transfer to AIU church bank: Bank of Ayudhya, account number 055-1-12682-3. Please indicate at the notes as "Offering" and then email the slip to controller@apiu.edu. You may also drop your tithes and offerings in the offering boxes placed in each of the dormitories.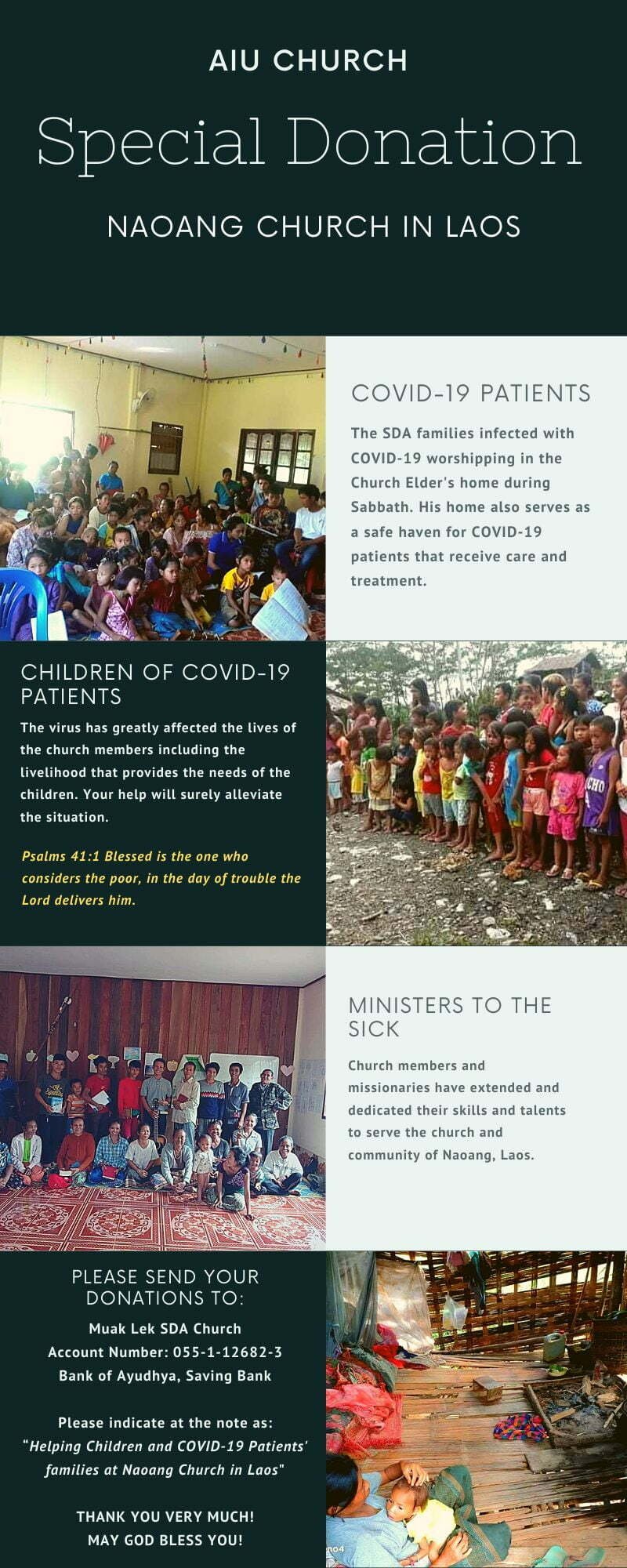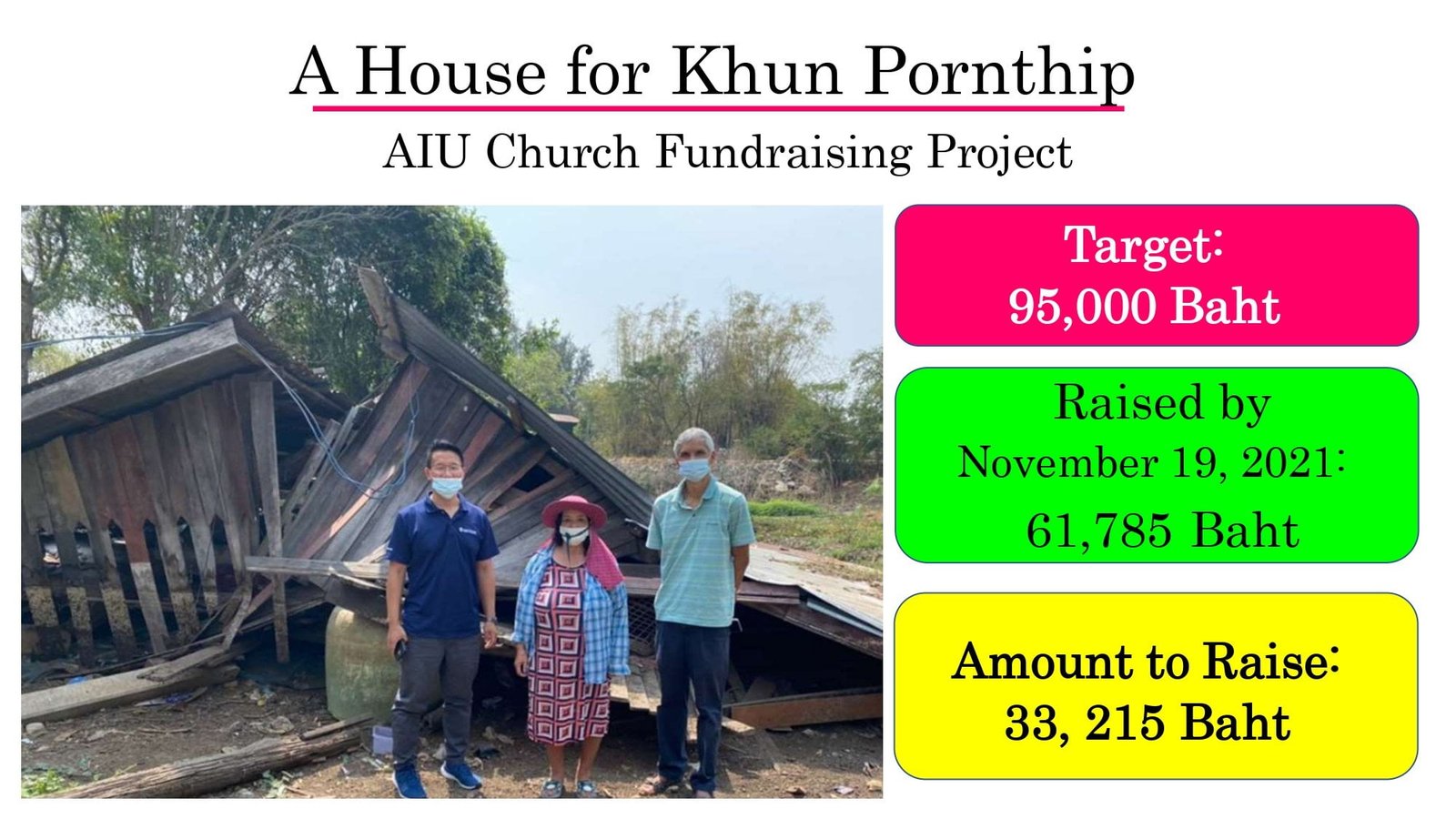 Follow Us On Social Media
Asia-Pacific International University Church
195 Moo 3, Muak Lek Subdistrict, Muak Lek District, Saraburi Province 18180, Thailand.
(+66) 036 720 777 – 783
Office Hours:
Monday – Thursday: 8:00 AM – 5:00 PM
Friday: 8:00 AM – 1:00 PM
Worship Hours:
Friday: 7:00 PM – 8:00 PM
Saturday: 9:00 AM – 12:00 PM; 5:00 PM to 6:00 PM